Team Logic Control - Robotics
When
Aug. 1, 2023 - May 31, 2024
Where
College of Southern Idaho
Any student from the ages of 12-18 welcome to learn in a fun, free and hands-on environment Thursdays from 4:30pm - 6:00pm at our Applied Technology & Innovation Center.
Register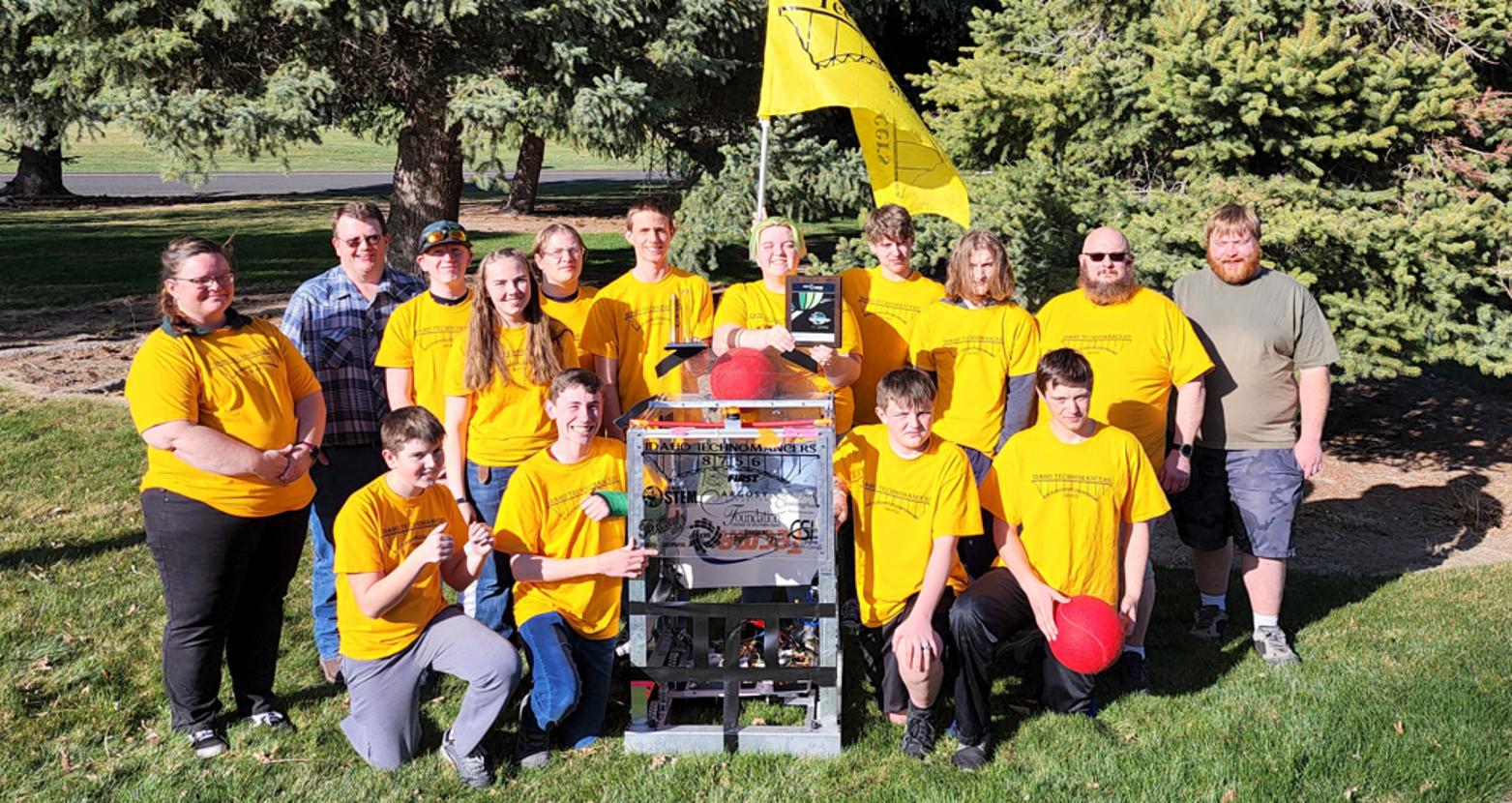 What is Team Logic Control - Robotics?
CSI's first robotics team "Magic Valley Logic Control" Team #8756 gives high school students the opportunity to learn electronics, programming, mechanical, engineering design, and people skills in a hands-on environment. By building and programming their own robot to compete against teams from across the country and beyond, students develop not just technical skills, but their problem solving, team work, and ingenuity. Ages 14-18 can operate the robot at competition. 12-18 can help build the robot and participate in the STEM activities.
It's a great opportunity to learn about robotics and advance your future career with welcoming instructors, lots of resources, and intelligent, hardworking people.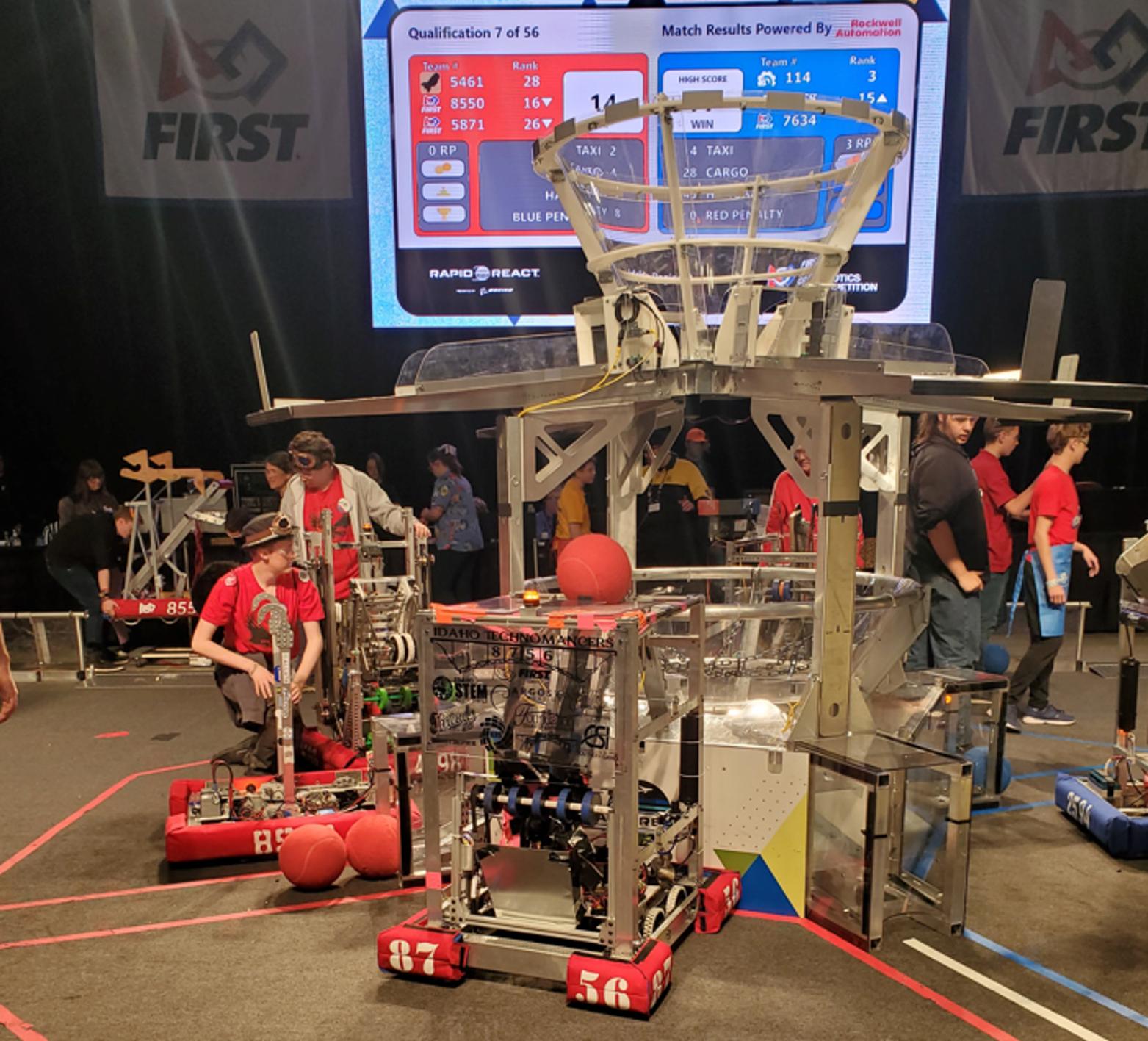 What Will Your Students Experience in First Robotics Competition?
Combining the excitement of sport with the rigors of science and technology. We call FIRST Robotics Competition the ultimate Sport for the Mind. High-school student participants call it "the hardest fun you'll ever have."

Under strict rules, limited time and resources, teams of students are challenged to raise funds, design a team "brand," hone teamwork skills, and build and program industrial-size robots to play a difficult field game against like-minded competitors. It's as close to real-world engineering as a student can get. Volunteer professional mentors lend their time and talents to guide each team.
This team has taught me the basics of robotic creation. I've gotten a love of learning how things work.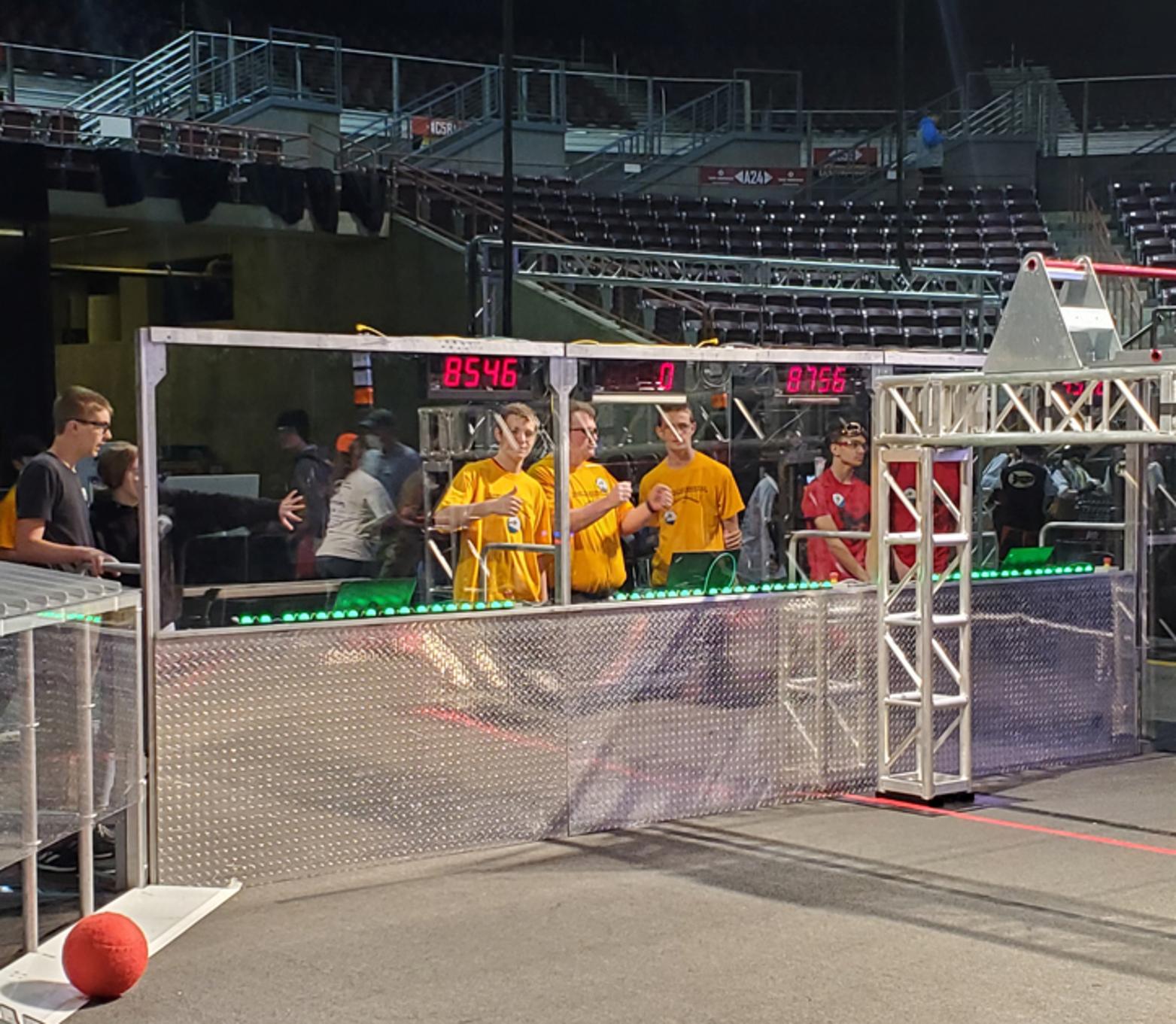 How did the first year go?
The first year the team built and competed in First Robotics was 2021-2022. As a rookie team they won the 2022 Idaho Regional Rookie Inspiration Award at the Idaho Regional Competition in Nampa at the Idaho Center.
For the current year, membership has tripled with over 20 student and we keep growing every week. The students are excited and ready to learn, build, and compete.
Robotics gives kids the ability to do engineering just like adults. It prepares us for the workforce. I've enjoyed the chance to work with others and learn teamwork in a real-world setting.