11th Annual Safety & Business Fest
Where
College of Southern Idaho
Contact Us
What is Safety & Business Fest?
Safety & Business Fest Southern Idaho is the combined efforts of the College of Southern Idaho, federal, state and local agencies, large and small businesses, and non-profit organizations coming together to promote safety and health. These workshops, located in the Health Sciences and Human Services building, are free to the Magic Valley public to ensure that everyone has the opportunity to learn what we can do to make our community a safer place to work and live.
Registration Dates
Classes fill up quickly! Registration will begin on February 10 and close on March 16.
Stay in the Loop
Join our notification list, so we can inform you of:
Event News & Reminders
Important Dates
Sign Me Up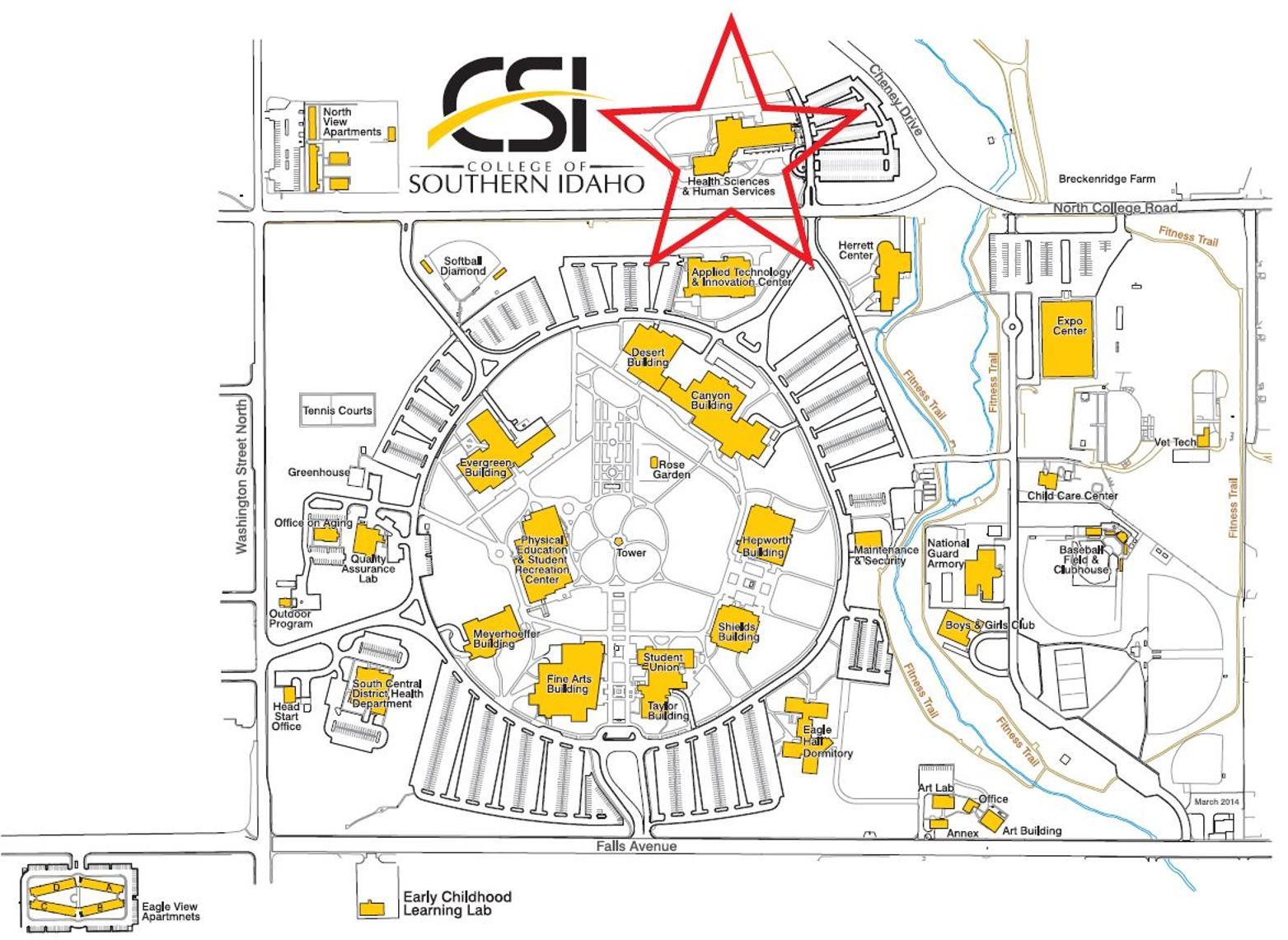 Map
Where is the Health Sciences and Human Services Building?
City: Twin Falls
Location: North Side of North College Road
Abbreviation: HSHS
Leadership Sponsors
Agropur
Better Dairy. Better World.
Founded in 1938, Agropur is a top 20 global dairy producer with sales of $6.7 billion in 2018. As North America's largest whey protein manufacturer and producer of over 800MM lbs of quality, award-winning, rBST free cheese per year, Agropur's 11 US-based, SQF Certified plants are behind some of the most prominent food, beverage, and nutrition brands in the industry. Vertically integrated by design, Agropur provides future-forward solutions in the areas of cheese, ingredients, beverages and custom contract manufacturing services.
Lunch Host

Not in the Magic Valley?
Visit one of the other Idaho Safety & Business Fest locations.