How to find us - Twin Falls Campus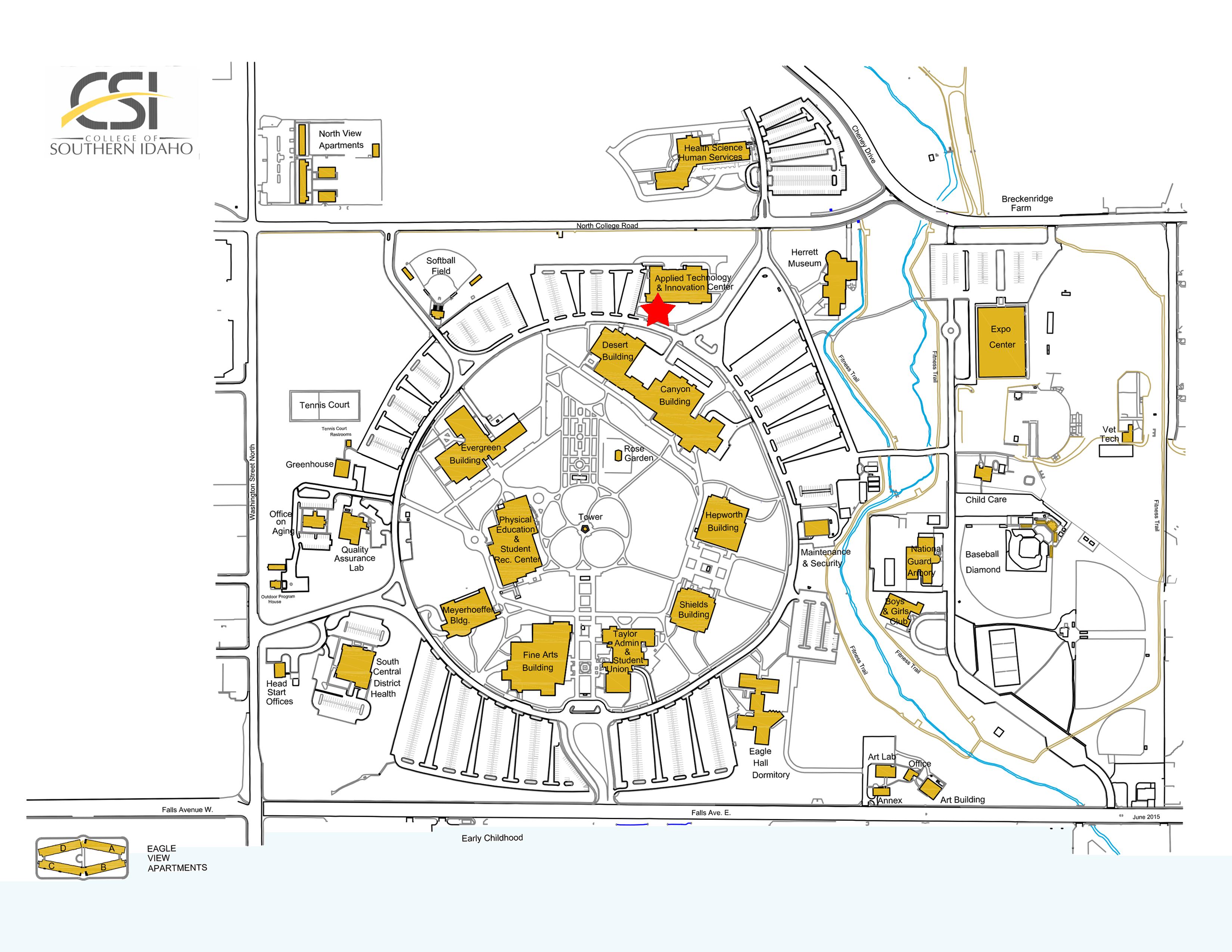 How to find us - Burley Campus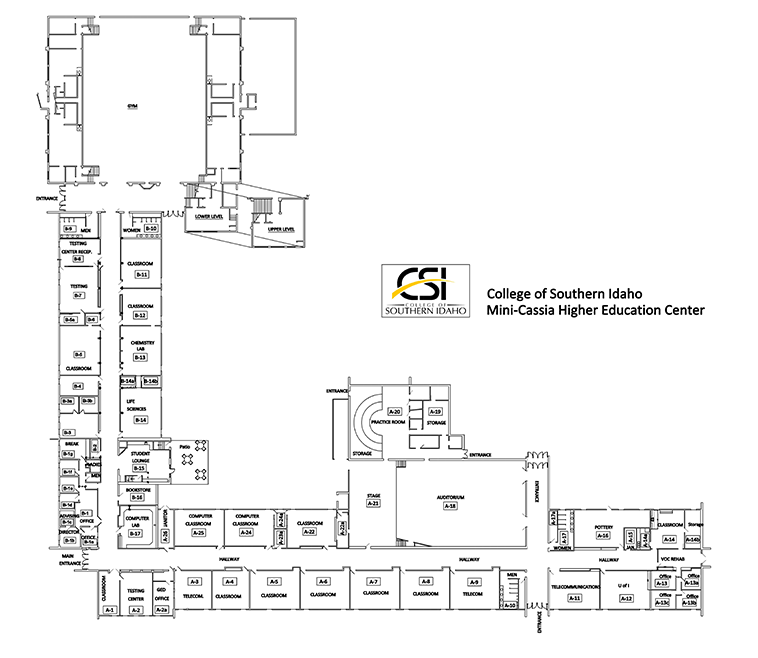 How does registration work?
Training course registrations will not be confirmed until registration is complete and payment is received in full. Once payment is received you will receive an email confirmation outlining training name & outcomes, location, and the date/time. Registration is open until the section is full, or start of the class.
If student is a minor and meets the age requirements of the class, the CSI Workforce Development & Training for minors registration form will be required.
How do I pay for a training?
Full payment is required at the time of registration. Payment options available.
Check:

Make checks payable to College of Southern Idaho and include the course/program name on the check. Mail to or visit one of the following locations:
Applied Technology & Innovation Center
315 Falls Avenue
Twin Falls, ID
83303-1238
Mini-Cassia Center
1600 Parke Ave
Burley, ID
83318
Blaine County Center
1050 Fox Acres Road
Hailey, ID
83333
Credit/Debit Card:

Call 208.732.6310 or visit one of the above office locations.

Cash:

Visit one of the above office locations.

Payment Plan:

Call 208.732.6310 to inquire.
What if I need to cancel my registration?
In order to cancel or drop a section/class of a confirmed training please submit an email request to workforce@csi.edu.
A registration can be canceled for a full refund five business days prior to class.
Students unable to attend and/or inform CSI Workforce Development & Training in the required 5 days before the start date of the class will have two options. Students may transfer their registration to another individual for a $25 transfer fee or students may be able to attend the course at a later date by contacting CSI Workforce Development & Training for a discount on the replacement class.
Refunds will be issued in the student's name in the form of a check from the College of Southern Idaho. Please allow two to four weeks for processing.
Cancellation Policy
If you need more information, please contact us at 208.732.6310.
How do I receive a reprint of a course certificate?
Students who successfully complete courses from CSI Workforce Development & Training will receive certificates of completion. Reprints of certificates for courses completed are available in either paper or digital format depending on the type of course completed.
The cost for reprinting or reissuing cards are:
| Card | Cost |
| --- | --- |
| Certification of Completion: | $10 |
| OSHA 10 or OSHA 30 card: | $18 |
| Flagging card (certification and book): | $25 |
| HACCP certification & Seal: | $18 |
To receive a replacement please contact the Workforce Development and Training office at 208.732.6310 or email workforce@csi.edu with the following information:
Your name
The class name
Date of the class (MM/DD/YYYY)